How to remove a tick
Have you suffered a tick bite? Remove the tick quickly to avoid infection because the bacteria that causes Lyme disease needs the tick to remain on the skin for more than 24 hours.
Here are 5 easy steps to remove a tick safely
Step 1
Using pointed tweezers, delicately grip the tick as close to the skin as possible. Pull it straight out, gently but firmly.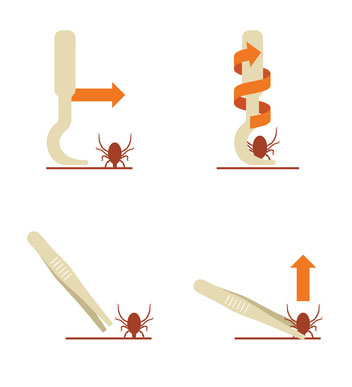 Step 2
Do not squish the tick because this could accidentally introduce into the body the bacteria that causes Lyme disease. 
Step 3
Do not put the tick in alcohol or on sticky tape.
Step 4
After removing the tick, please place it in an airtight container, like an empty pill bottle and keep it in the freezer until you are ready to submit it for analysis.
Step 5
Carefully clean the bite with soap and water or disinfect it with rubbing alcohol.

Ticks don't just bite humans!
A tick can also bite animals. It is crucial after outdoor activities to observe your pet's body and behaviour to ensure that there are no ticks present.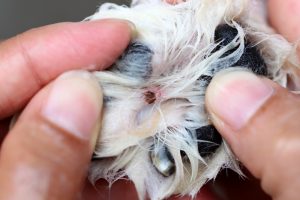 As with humans, removing the tick as quickly as possible is essential. To find out if a tick is a disease carrier, you must send it as soon as possible to our experts.