Discover the work of a project supervisor at GDG
Following her bachelor's degree in ecology at the University of Sherbrooke, Marie-Ève ​​knew that the area of ​​biology that most appealed to her was forests and trees. So, she did a master's degree in forest biology at the University of Quebec at Rimouski on deadwood in old-growth forests in eastern Quebec.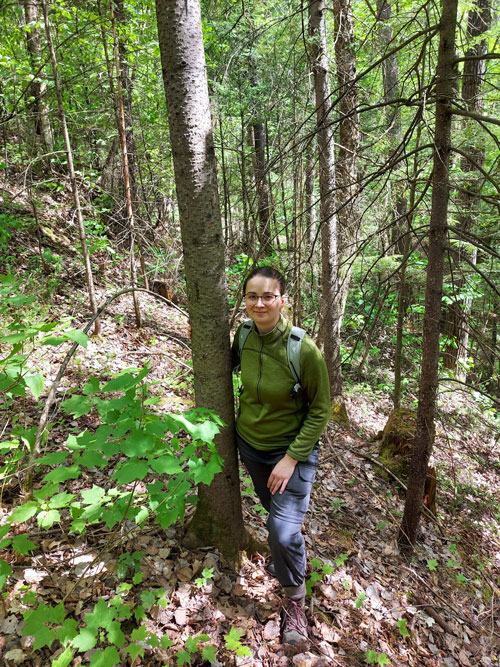 Can you describe your journey at GDG?
I started working at GDG Environnement at the end of my master's degree in 2017 as a field agent on mosquito control and the experimental emerald ash borer control project. Although the fight against exotic species was an area that I had little touched during my studies, I was enthusiastic from my first day on the emerald ash borer project. I was and still am excited to contribute to the research and development of a new biological control method against this insect, ravaging our ash trees in North America for years.
What is your role within GDG?
I was able to bring my expertise in forest biology and research to the project to register FraxiProtec ™, the entomopathogenic fungus to control emerald ash borer. I am now an active member in the development of research protocols for the emerald ash borer. I take charge of all field operations to test the FraxiProtec ™ across Quebec, and I ensure the acquisition of the valuable data necessary for certification.
In addition to your bachelor's and master's, do you have any other certifications in the field?
Since 2021, I have been certified in arboriculture from the ISA, which allows me to understand better trees growing in urban areas and especially ash trees abused by the emerald ash borer. Trees provide a host of ecological, economic and psychological benefits, and I am proud to contribute to the well-being of citizens by helping to save ash trees.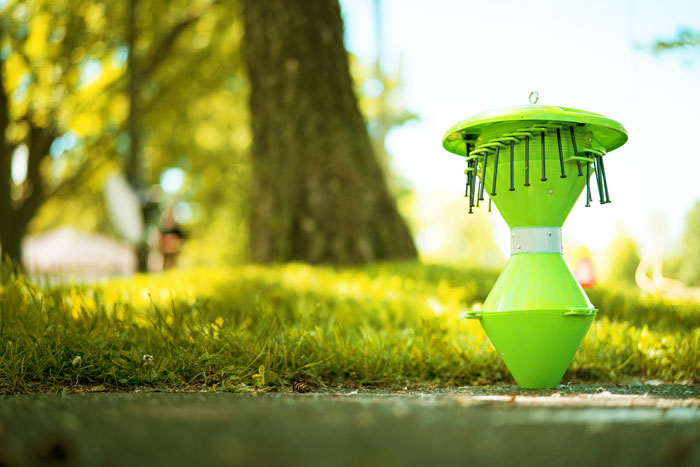 THE FRAXIPROTECTM SOLUTION
The solution is deployed through an assisted auto-contamination device comprised of a pouch coated with the active ingredient that is placed in a contamination chamber high up in an affected ash tree.
We thank Marie-Ève ​​for allowing us to share her testimony.