AMCA "The American Mosquito Control Association", 89th annual meeting
The American Mosquito Control Association' AMCA, will hold its 89th Annual Meeting February 27-March 3, 2023, in Reno, USA. The event aims to provide leadership, scientific information sharing and education leading to improvement in public health and quality of life through mosquito control.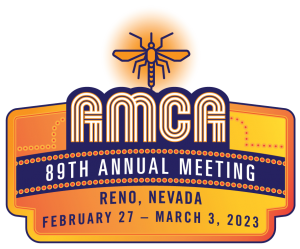 It is the largest international event on the subject and a must for researchers, educators, professionals and students passionate about mosquitoes. GDG Environnement will be present again this year to discover the latest industry research and innovations, share ideas, and create collaborations. GDG makes sure to always be at the cutting edge of new techniques and recommendations in its constantly expanding field of expertise!
Learn more: https://www.eventscribe.net/2023/AMCA/
AMCA Website: https://www.mosquito.org/