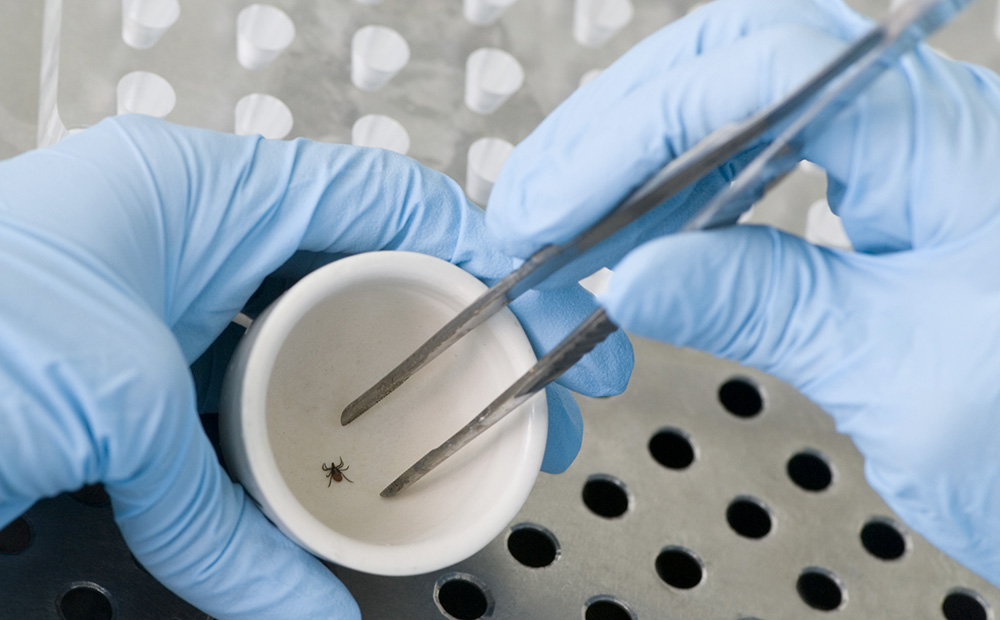 Kanata North complementary project
The Kanata North mosquito control program is accompanied by an ecological impact study involving a collaboration between GDG, the University of Ottawa and the City of Ottawa. The study focuses on the effects of the treatments on a group of insects closely related to mosquitoes, known as Chironomidae, or non-biting midges.
Non-biting midges are an important part of the South March Highlands' food web. They are one of the most diverse and abundant groups of aquatic invertebrates found in these wetlands. Similarly to mosquito larvae, most of their aquatic larvae feed on microscopic algae and organic material, and are prey to a large number of predators, aquatic and terrestrial, living in this ecosystem. Having similar habits, and sharing many physiological characteristics with mosquito larvae because of their relatedness, midge larvae are being used as sentinels to assess the impact of the control program on the ecosystem.
The South March Highlands, whose ecological value and biodiversity are among the highest of any area in the City of Ottawa, are home to more than 654 species according to the South March Highlands Carp River Conservation not-for-profit organization. The study, which got underway in early May 2016, ended in mid-September.  This study will be conducted annually until September 2018.
Back to case studies