Why do some people attract mosquitoes more?
Our spokesperson and VP of business development at GDG Environment, Richard Vadeboncoeur biologist, gave an interview with the radio station FM93 to explain the cocktail we have in our blood that can attract mosquitoes, but especially how to avoid getting bitten.
Are there people who are more likely to attract mosquitoes, or are we all equal in front of mosquitoes?
First, you should know that there are about 60 species of mosquitoes in Ontario and Quebec and about 30 of them that bite humans. It is only the females that bite, and they can do it several times. They need a blood meal for the development of their eggs. The female mosquito will lay eggs and return to mate and bite again before she can lay eggs again. That is the reason why there are transmissions of diseases by mosquitoes.
What are the attractive elements?
C02 is the first attractive element,
lactic acid comes second,
heat is another factor,
and movement. Some mosquitoes have better vision than others that will be able to detect motion.
All of this put together makes some people who will attract mosquitoes more than others.

Could the blood type be a factor?
Yes, the O blood group is a universal donor even for mosquitoes. Researchers calculated the landings of female mosquitoes on one arm, and there were twice as many in O blood groups.
Are mosquitoes attracted to the smell? Sometimes we get told, "If you go into the woods, be careful, don't put on perfume, or use overly scented shampoo."
Absolutely. That's right; some scents are going to be pretty attractive for mosquitoes. Certain shampoos and perfumes should be avoided.
What are the behaviours to put in place to avoid getting bitten?
For several years, campaigns have been carried out by the Quebec Ministry of Health to prevent mosquito bites that could transmit diseases.
The measures are:
Wear light clothes, as dark colours are more attractive
long clothes
fairly tight fabrics, it's safe when it's 30 degrees it's less tempting, but it's still the rule in the forest to wear adequate clothes
avoid, as much as possible, the peak hours of mosquitoes which are in the early morning and the early evening when mosquitoes will be much more active, for example at sunset, this is the peak period.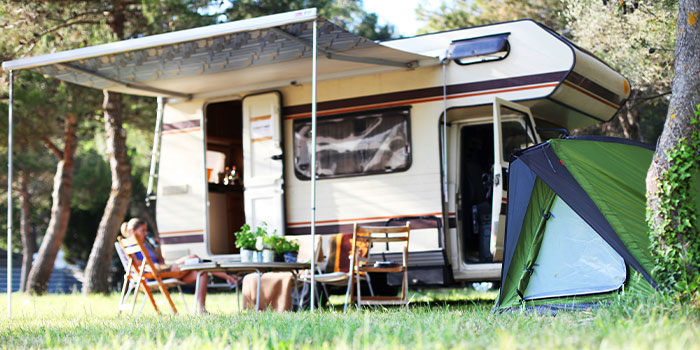 Why do mosquito bites itch so much?
The female mosquito will come and inject an anticoagulant, which creates the reaction, the inflammation that will develop. So the faster you disinfect, the better.
What can be used after an injection? Are pain relief products like calamine helpful?
Yes, we use it, and it's safe too. When I go camping, I bring 70% rubbing alcohol, but there are indeed plenty of products.
What kind of summer are we going to have? In terms of mosquitoes, what will 2021 look like?
There are spring mosquitoes, and there are summer mosquitoes. The spring mosquitoes are already out. The larval phase in the water towards adulthood (the mosquito that comes out of the water) is already done. So, about fifteen spring species have already emerged, and this is directly linked to the snow cover we had and the spring rains. This year it's scorched. The first spring cohort of mosquitoes is not too large. We should be relatively spared for this first part of the summer.
However, summer species will come depending on the frequency and amount of rain in summer. These are larvae that will develop, and it can take as little as 7 days to complete an entire life cycle. So imagine a pool of water, for seven days on the end of a grassy field, there can be several generations of mosquitoes coming out of there until October.
The control of biting insects starts with good habits on the part of residents. Here are a few tips: 
Every week, I clean the places that are likely to collect standing water. I pay particular attention to the gutters, which are often full of debris. 
I empty all containers, wading pools and the like, so I turn over wheelbarrows and boats.
I fix leaky faucets and garden hoses.
I limit the night lighting outside.
I visit the GDG website for more information and help my community have a great summer outdoors!