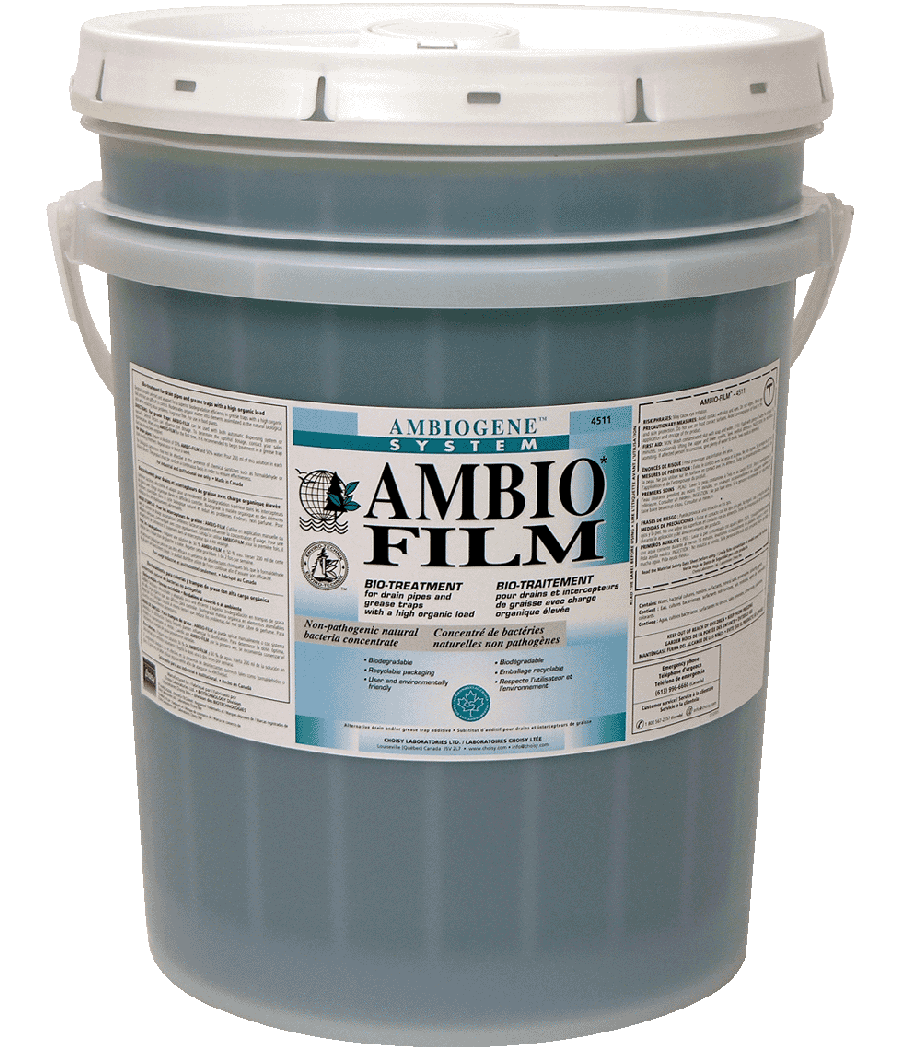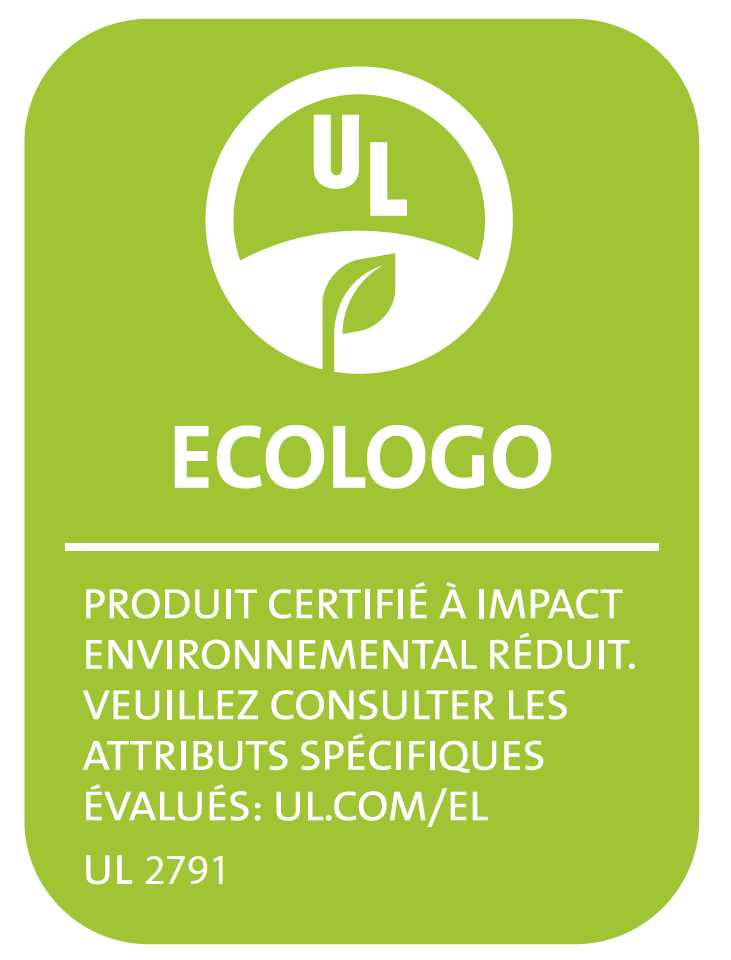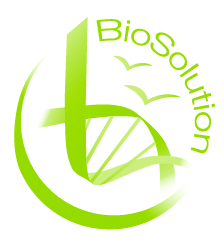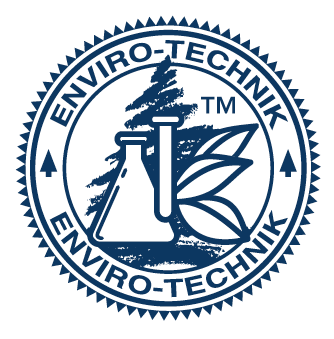 AMBIO-FILM
Biotreatment for drains and grease traps with high organic load
AMBIO-FILM is a bacterial complex selected and adapted for superior biodegradation in hard-to-control grease traps with high organic load. The product breaks down organic matter to facilitate the natural biological cycle and reduces odor issues.
Product number : #45110000019
Format : 18.9-liter pail
Developed by :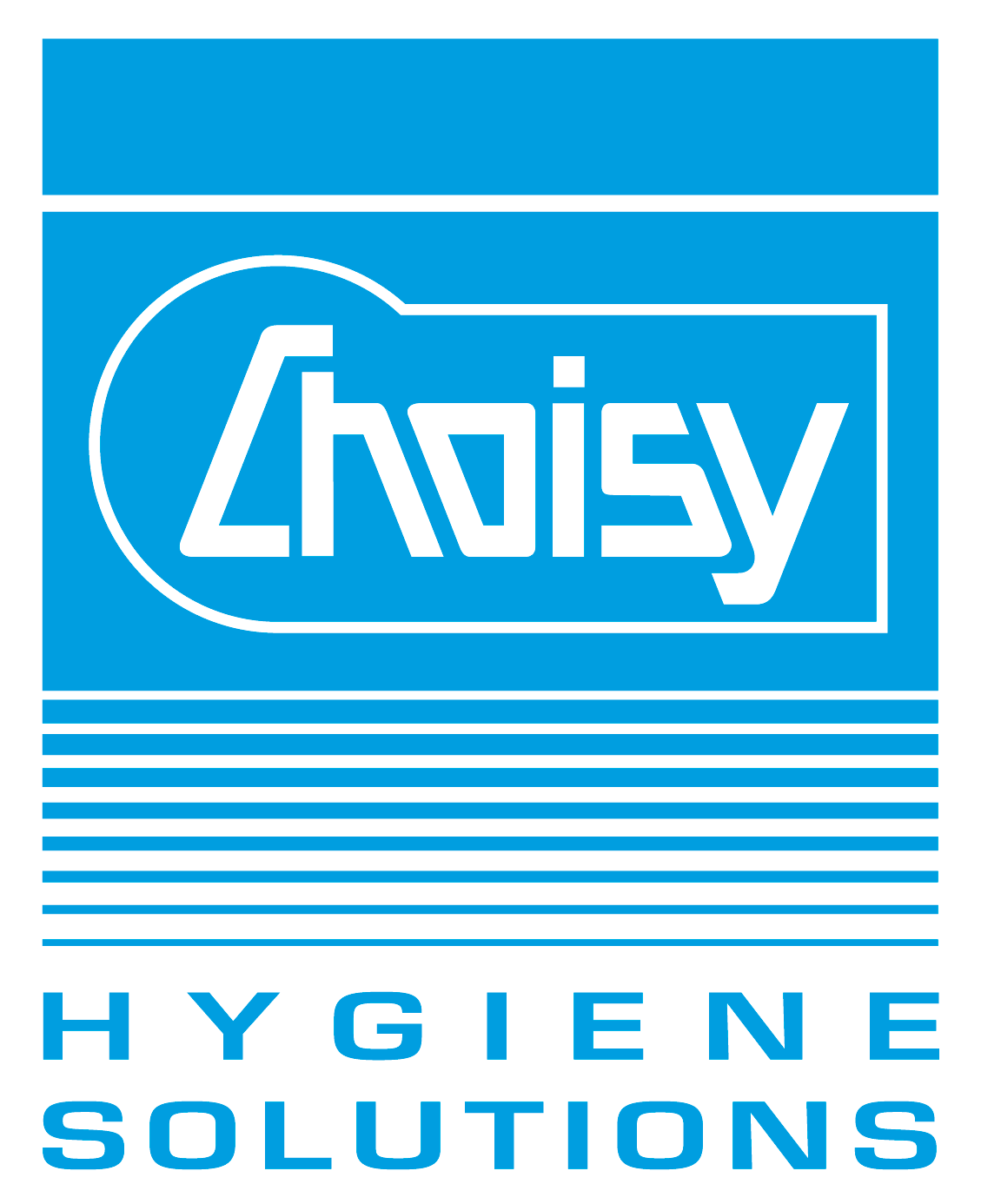 BENEFITS
Enzyme-free
Free of Bacillus thuringiensis
Unscented
Easy to use
Greatly reduces how often grease traps need to be cleaned
Reduces blockages in connected pipes
Helps eliminate foul odors from decomposing organic matter
Saves big on maintenance costs
Safe for users and pipes
Non-corrosive, acid-free, and alkali-free
User-friendly and environmentally friendly
Improves quality of life at work
Developed with Choisy's "Enviro-Technik" approach
---
EcoLogo Certified. Meets or exceeds Category UL 2791 criteria for alternative drain and grease trap additives. This certification program is managed by UL Environment and is recognized across North America. It's a Type 1 ecolabel, as defined by the International Organization for Standardization (ISO), and is compliant with ISO 14024 ecocertification criteria.
---
BENEFITS FOR THE ENVIRONMENT AND CERTIFICATION
Volatile organic compounds
This product contains absolutely no VOCs, thus exceeding the standard for products of its category.
Aquatic toxicity
This product's components meet the limited toxicity requirements for invertebrates, green algae, and bacteria.
Biodegradability
All organic compounds in this product are readily biodegradable according to OECD Test No. 301. Using readily biodegradable organic substances prevents the buildup of harmful substances in the environment.
Recycling
This product's container and packaging are recyclable.
Free of CMR substances
This product contains no recognized carcinogenic, mutagenic, or reprotoxic substances.
Bacterial content
This product meets minimum bacterial count requirements and contains non-pathogenic bacteria only (Risk Group 1).
---
LEGISLATION
Safety datasheet available
---
PACKAGING
18.9-liter pail