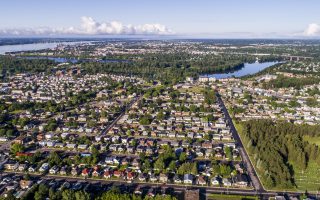 Municipalities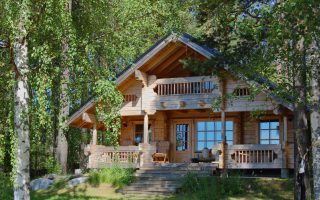 Cottages and resorts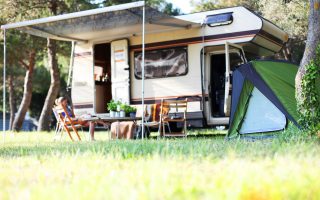 Campgrounds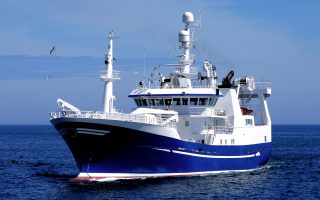 Maritime transport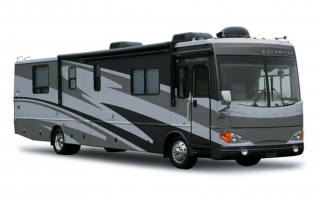 Recreational vehicles
Public transport
A solution adapted to your needs
Biotechnological treatment for septic tanks and toilets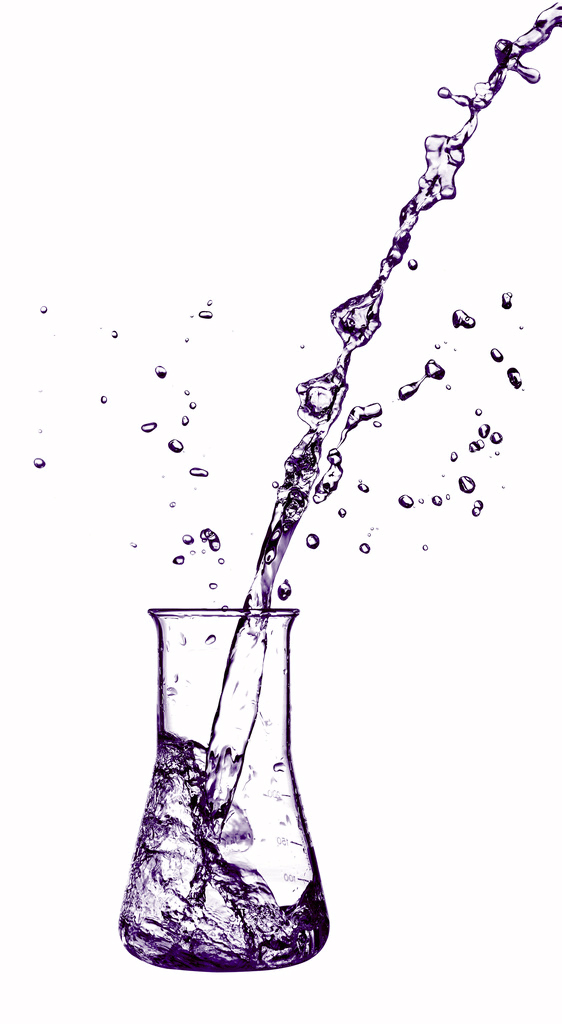 AMBIO-WAY is a complete biotechnological solution for suspending the natural microorganisms that cause odour and overflow problems in septic tanks.
Applied directly at the source, our solution makes it possible to rapidly biodegrade organic matter and prevent clogging in the pipes leading to the leach field.
This treatment is suitable for all septic systems (residential and commercial) and is ideal for eliminating odours associated with toilets
Our plan to regain control of your septic tank
Advantages of our solution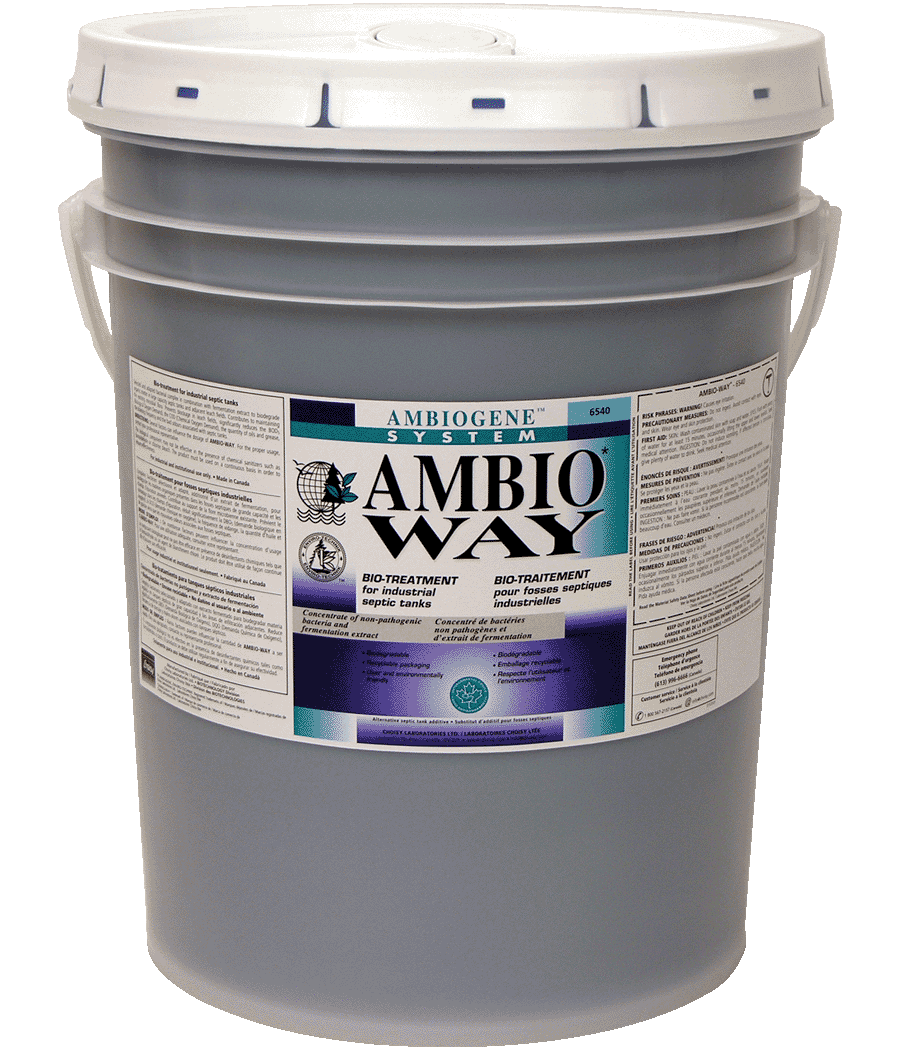 Developed by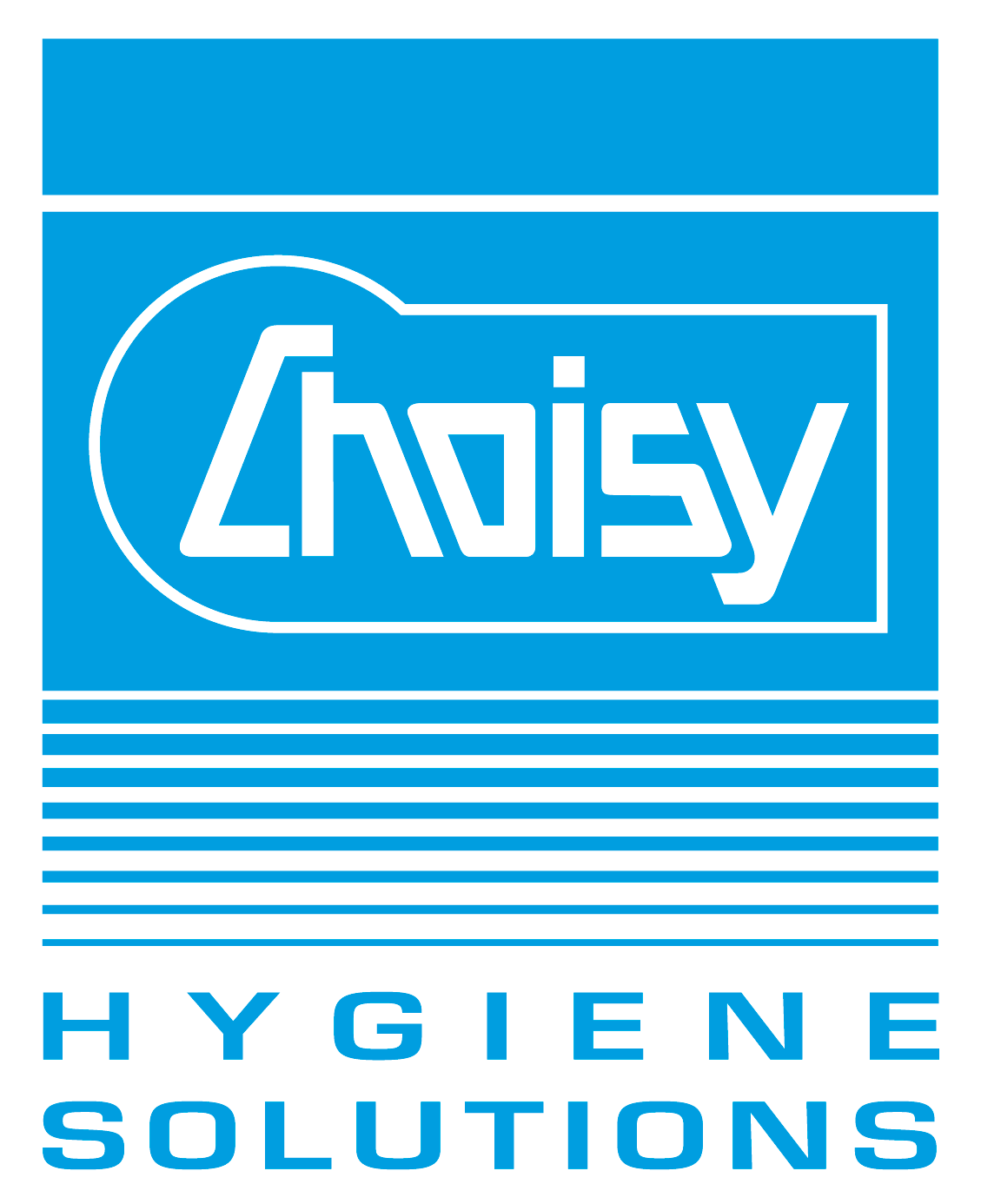 AMBIO-WAY
AMBIO-WAY is a complex of non-pathogenic natural bacteria specifically developed to prevent the problems of odours, clogging and overflows generally associated with septic tanks. AMBIO-WAY promotes the biodegradation of organic matter present in septic tanks. AMBIO-WAY's bacteria form a biofilm in the pipes leading to the leach field to prevent the grease buildup that causes clogging. AMBIO-WAY is the ideal natural treatment for septic tanks and toilets.
Enhances biological activity in septic tanks and leach fields.
Biodegrades toxic materials into elements that are not harmful to the environment.
Extends the life of leach fields.
Prevents clogging and backups in leach fields and drains.
Contains no acid, caustic materials, phosphates or corrosive agents.
Respects the user and the environment. Improves the quality of life of workers.
Product developed based on the "Enviro-Technik" approach of Choisy Laboratories Ltd.
Login
I forgot my password
You will receive an email explaining how to change your password