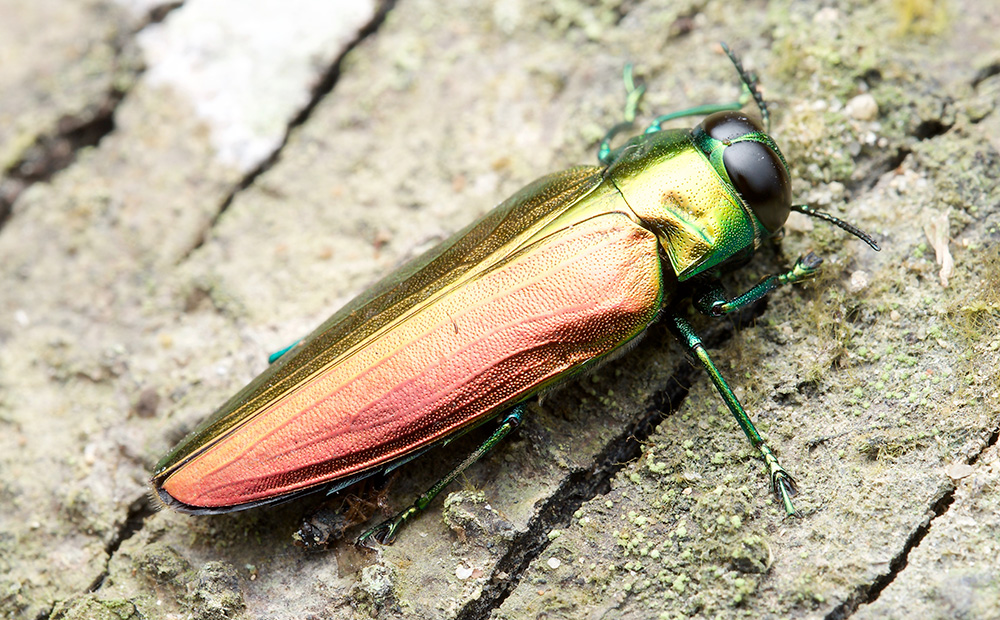 Emerald Ash Borer
We currently have an effective control device to fight against the emerald ash borer epidemic. This device is currently in testing stage, and we hope to have more solutions to counter these borers in the near future.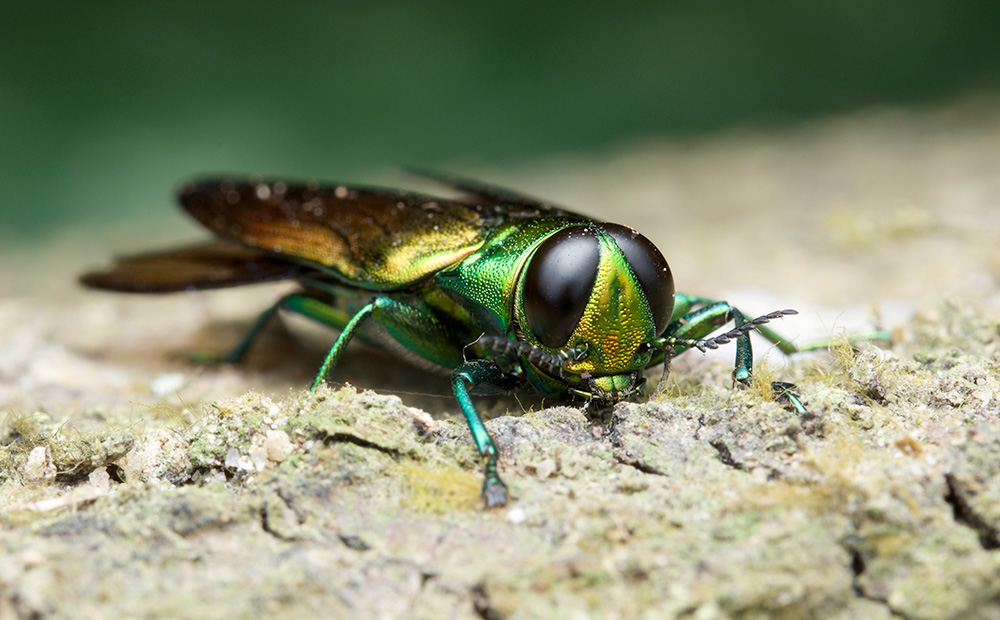 What is this device?
Our researchers developed an auto-dissemination device that fights emerald ash borer invasion by placing a funnel containing a pouch inoculated with Beauveria bassiana fungus onto the ash trees. 
We are currently working on this project in partnership with the Institut national de la recherche scientifique as well as Natural Resources Canada's Canadian Forest Service.